The original document is in French and can be viewed here
In 2018, it was reported that 3 accidents were caused by the rupture of the carabiners on solo and tandem paragliders.
It is proven that one of the accidents concerns a Camp-40mm carabiner distributed under the brand name Woody Valley.

This carabiner had about 3 years and 600 hours of cross-country and thermal flight and was used in solo paragliding.

After analysis of available public documents, products derived from the Camp 40 carabiner (Gin 40 ,Niviuk 40; APCO-AirExtreme 40; Kortel 40) would also be affected by a risk of rupture towards end-of-life or tandem use.
For safety reasons, users are advised not to use this equipment anymore.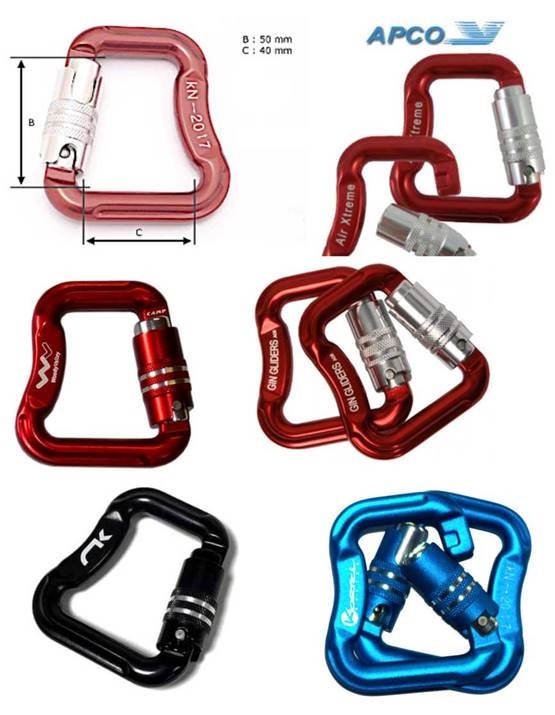 A collection of this material is set up with the aim of carrying out tests of residuelle resistance and the results of which will be published.
You can send your reform connectors, under envelope "bubble strengthens" accompanied by this fact sheet information a:
Use Exceptional Email
| | | | |
| --- | --- | --- | --- |
| Manufacturer |   | Model |   |
| Use Mono/BI/Acro/ Cross/Soaring |   | Main Axis Resistance - kN |   |
|   |   | Anne of Purchase Nine / Occas. ? |   |
|   |   | Flight time |   |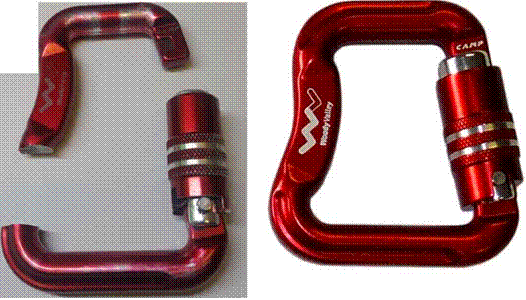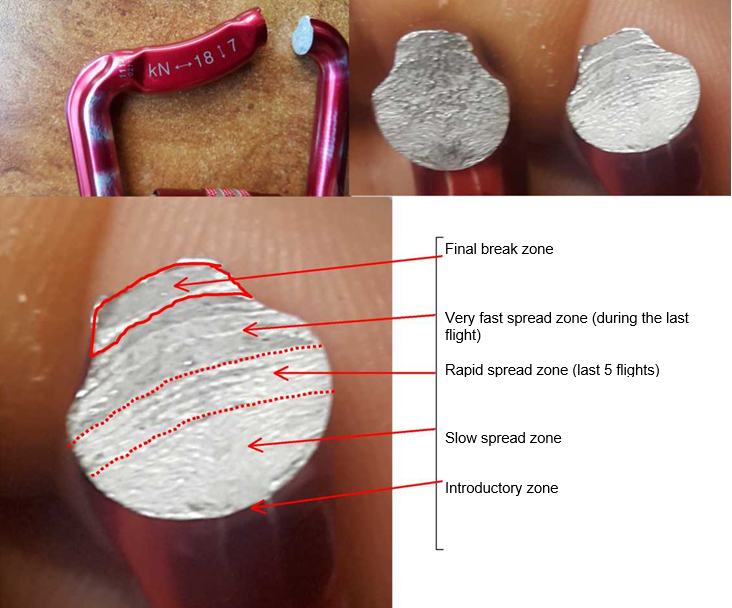 Gudauri_Georgia paragliding accident - 2018
https://www.youtube.com/watch?v=6ZKq-e0mOms&feature=voutu.be&t=441